Aerial Photography add-on Services
Here is a list of commercial add-on services for both Aerial Photography clients and Service Providers.
Want to advertise? See our Pricing page for further information.
Pilot Training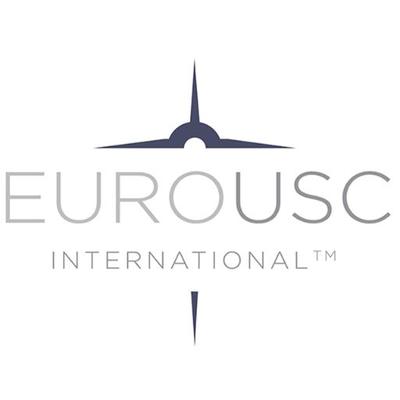 EuroUSC™ is Europe's leading independent approvals specialist covering accreditation of organisations, airworthiness assessment and flight crew licensing for remotely piloted aircraft systems (RPAS) or unmanned aircraft systems (UAS) operating within civil airspace. EuroUSC™ currently concentrates its main efforts on non-European Aviation Safety Agency aircraft systems, which are currently dealt with independently by each EU Member State through their own National Aviation Authority (NAA).
EuroUSC™ is a Qualified Entity approved by the United Kingdom (UK) Civil Aviation Authority (CAA) compliant with Article 13 and Annex V of the European (EU) Basic Regulation 216/2008.
EuroUSC™'s assessments are increasingly being recognised by many NAAs as a cost effective way of ensuring safe operations of RPAS within existing aviation rules. EuroUSC™ adopts a systems approach in all it does and this is reflected in its staff. EuroUSC™ employees are highly competent people with backgrounds in manned/unmanned, civil/military operations covering tens of thousands of operational hours. Its airworthiness experts have experience over the last 30 years in manned and unmanned operational and airworthiness assessments.
Printing and framing
PhotoBox is Europe's leading online digital photo service with over 30 million members. We are market leaders because we're passionate about what we do.
We help people create memories and keep them alive through Photobooks, cards, wall art, mugs, t-shirts, and more. We've built an active and extensive online community that sparks much of our innovation. We'e always finding new ways to engage with them and share the joy of PhotoBox.
Nicholas Green, founder of printed.com
Printed.com is all about a simple, easy to use website that provides the highest quality product available today.
We want you to come back so we focus on making sure you are happy with the service and quality product we give you. If we get it wrong we will fix it; fast.
Selling prints and video online
Sell your images through Shutterstock. Founded in 2003 and headquartered in New York City, Shutterstock is a leading provider of digital imagery licensing, operating in more than 150 countries and 20 languages.
As a two-sided marketplace, our mission is to connect creative business professionals with the best photos, vectors, illustrations and video from thousands of contributors around the world.
Books and magazines
What Digital Camera and many more magazines
The Business of Aerial Photography
NEATO.com
Welcome to NEATO. We have a wide range of Blank CD & DVD Labels, Inserts, Media and Labeling Software to help you with your labeling needs. Print professional labels for your clients.
Clickdocs - legal documents for all occasions
The Pleasure of Aerial Photography
Aerial Photography Business often starts as a hobby activity, which then naturally develops into a Business. It makes sense that if you are to get into this as a business, certainly when using drones, you should practice on something somewhat cheaper than the craft that you aim to end up with.
Flying tail in with GPS to lock on to is one thing, taking off through trees in a breeze where the trees are blocking GPS Satellites is another.
All pilots should aim to be able to control their craft manually without the aid of GPS, whatever its orientation and wind direction.
Grab a mini helicopter and drone and practice at home. Crashes are far cheaper. Here are some hobby shops that can bring the pleasure back to business
AirsoftRC.com
Soar through the skys with our state of the art RC Helicopters. Our selection of RC Helicopters is great for beginners of all ages as well as experienced hobbysts.
We have RC Helicopters starting at 2CH to 6Ch that are capable of doing stunts and flips. We have the latest Spycopters and Quadcopters as well as Hexcopters to hit the market. These RC Helicopters are easy to operate and are fully equipped and read to fly right out of the box, they can be flown indoors and outdoors.
Need replacement parts for your helicopter? Find what you need in our parts section, we have wings, rotors, clips, shells and upgradeable parts.